THE KEDZIE CENTER 2019 ANNUAL SUMMER FUNDRAISER WE ALL LIVE HERE
Thanks to everyone who attended our Annual Event and supported our campaign. Our theme, We All Live Here, captures the philosophy behind our mission to provide community-based, accessible quality mental health care to all residents regardless of their ability to pay. We appreciate your support!
Photos taken by Pedro Garcia of Albany Capture
On The Table 2019 - Racial Equity
Thanks to The Chicago Community Trust, our co-sponsor 2nd Story, and our community partners for an encouraging conversation about creating racial equity in North River.
The Kedzie Center 2018 Fall Benefit
"Girl, Let Me Tell You!"
Thanks to everyone who joined us at our Fall Benefit! We appreciate your support and partnership!
WE'RE ALL IN THIS TOGETHER
The Kedzie Center 2018 Annual Summer Fundraiser
Building Community Resilience
Thank you to all of our guests and sponsors for making our 2018 Summer Event a success.
We met our fundraising and friend-raising goals for the event.
On behalf of everyone at Kedzie, thank you for your support!
Thanks to Alderman Deb Mell, State's Attorney Kim Foxx and the 33rd Ward Youth Council
for a great conversation about community safety, mental health and education. We feel privileged
to work with great partners like 2nd Story, Communities United and the North River Commission
to support community safety by strengthening community relationships.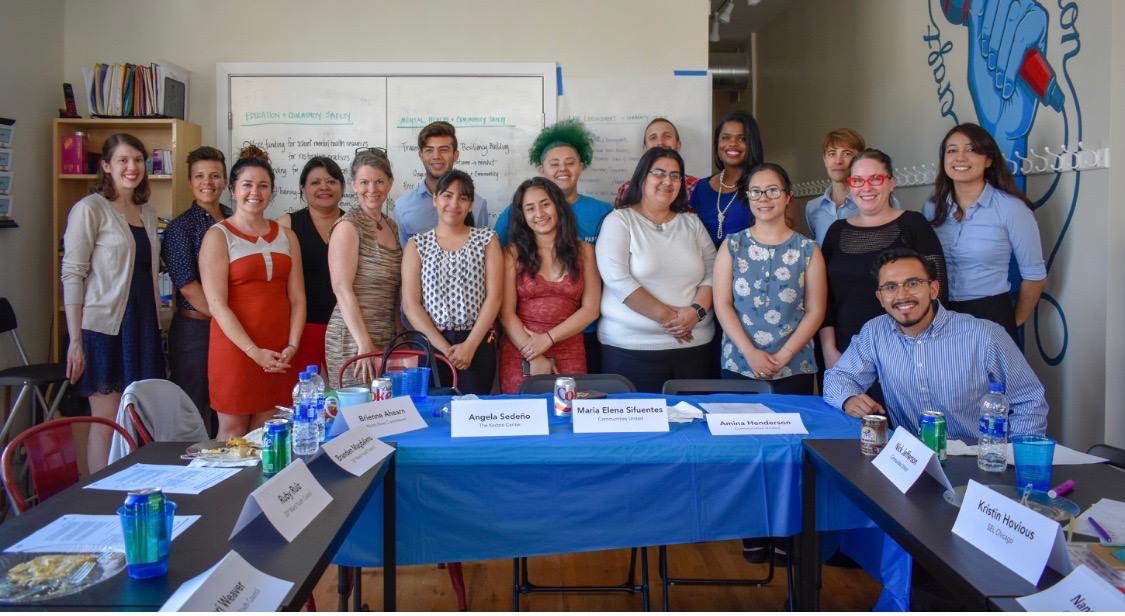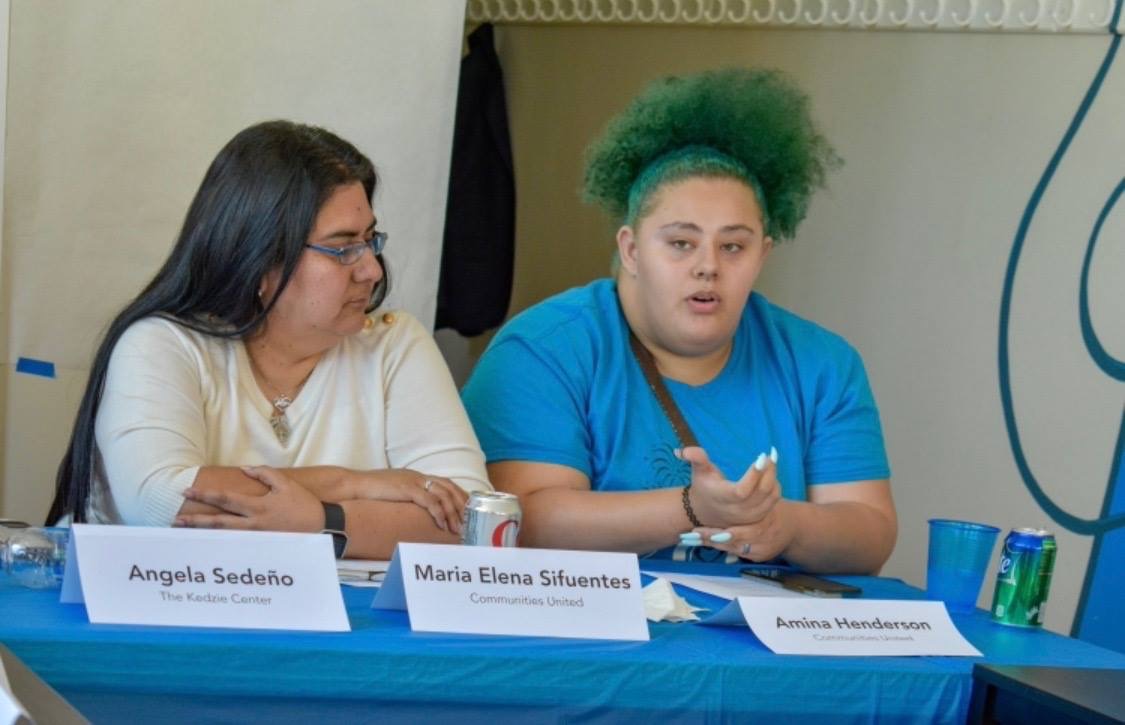 Trauma Dialogues II Featuring
Dr. Claude Barbre
Thanks to all who attended Dr. Barbre's talk. Let's remain awake and engaged in the dialogue.
Recipient of the 2018 Susan F. Berkowitz Award
Thank you to the Susan Berkowitz Student Committee at Francis Parker School for recognizing our school-based work and making it possible for us to expand our work in North River schools, particularly regarding Suicide Prevention among youth. We are honored and grateful.
ON THE TABLE
BUILDING COMMUNITY RESILIENCE THROUGH TRAUMA-INFORMED CARE
Thanks to our community partners for joining us at The Table
to discuss building Community Resilience:
North River Commission, 017th District Police Department, 2nd Story, Northeastern Illinois University, Communities United, Aspire Chicago, World Relief, Swedish Covenant Hospital, North Park University,
American Indian Center, Erie Helping Hands, Lawrence Hall, Von Steuben, and Apna Ghar.
Stay tuned for a follow-up event in September!
Thank you Swedish Covenant Hospital for your Bystander CPR/AED Training!
Visit https://swedishcovenant.org/community/bystander-cpr-aed-initiative
to learn how to respond if you witness someone in cardiac arrest.
Thank you to our our guests and guest speaker, Dr. James Garbarino, who attended our Trauma Dialogue
last night. Please stay tuned for our next event in May!!
Welcoming Spring with a Staff Retreat at North Park Village Nature Center!
Thanks to everyone who was able to join us at La Sala and to Mike Oquendo and his wonderful talented team. We had a wonderful time! Thanks for being part of our community and for supporting the work of The Kedzie Center. Our sincere gratitude to all of you!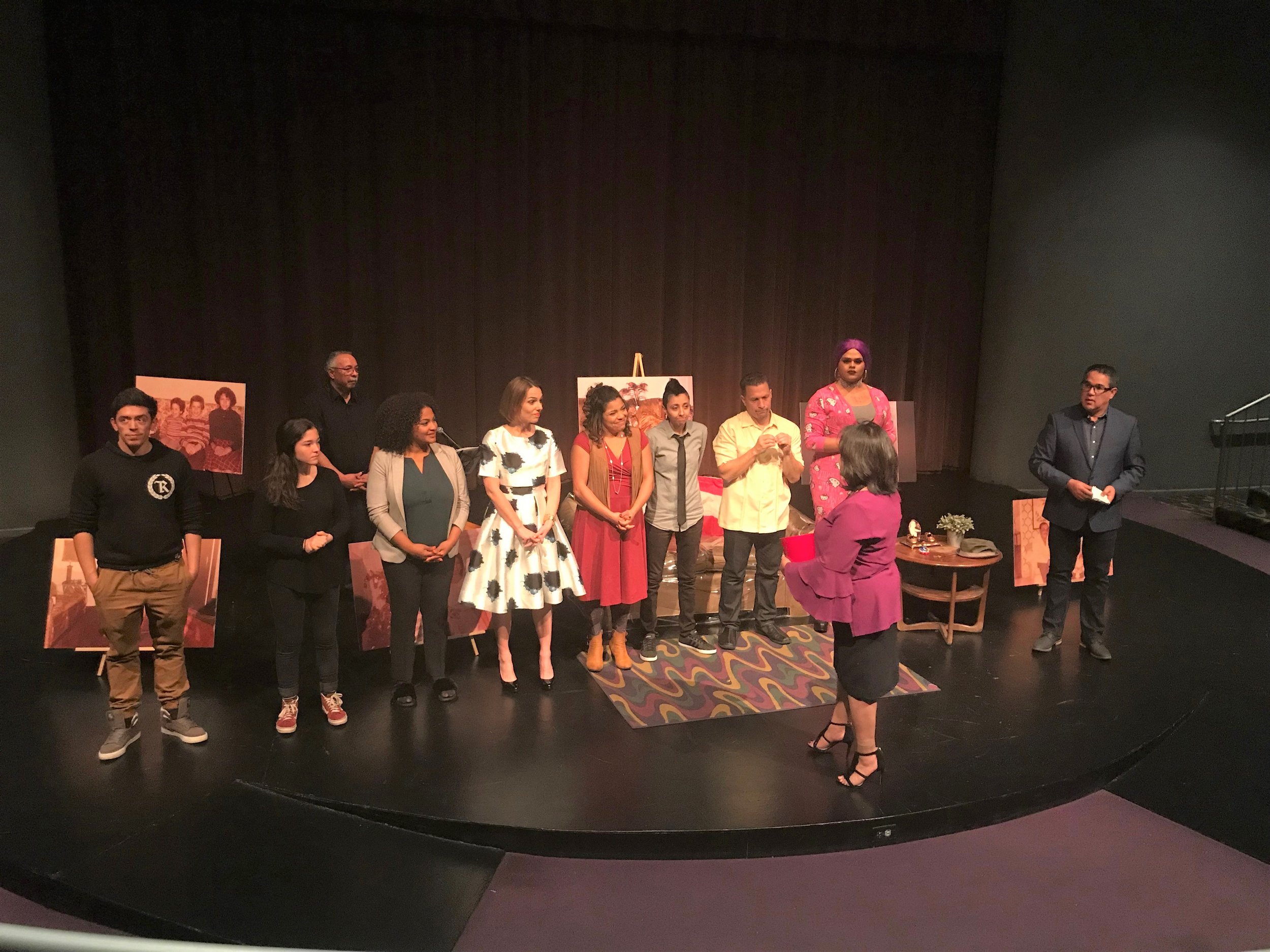 Thanks to the North River Commission and all of our community partners for hosting the first annual
Albany Park Social Services Fair. We look forward to serving our community together!
Thanks to all our community partners for your support in launching our
Community Safety Survey!
13 Reasons Why Not Community Night
Thank you to everyone who attended our community night and engaged in great conversation with our panelists.
PAINT THE TOWN GREEN SUMMER FUNDRAISER
OUR ANNUAL SUMMER FUNDRAISER
Thanks again to all who attended our event and gave to our summer campaign.
On the Table 2017 - Community Safety and Violence Prevention
Thanks to all of our community partners for sharing their ideas and resources.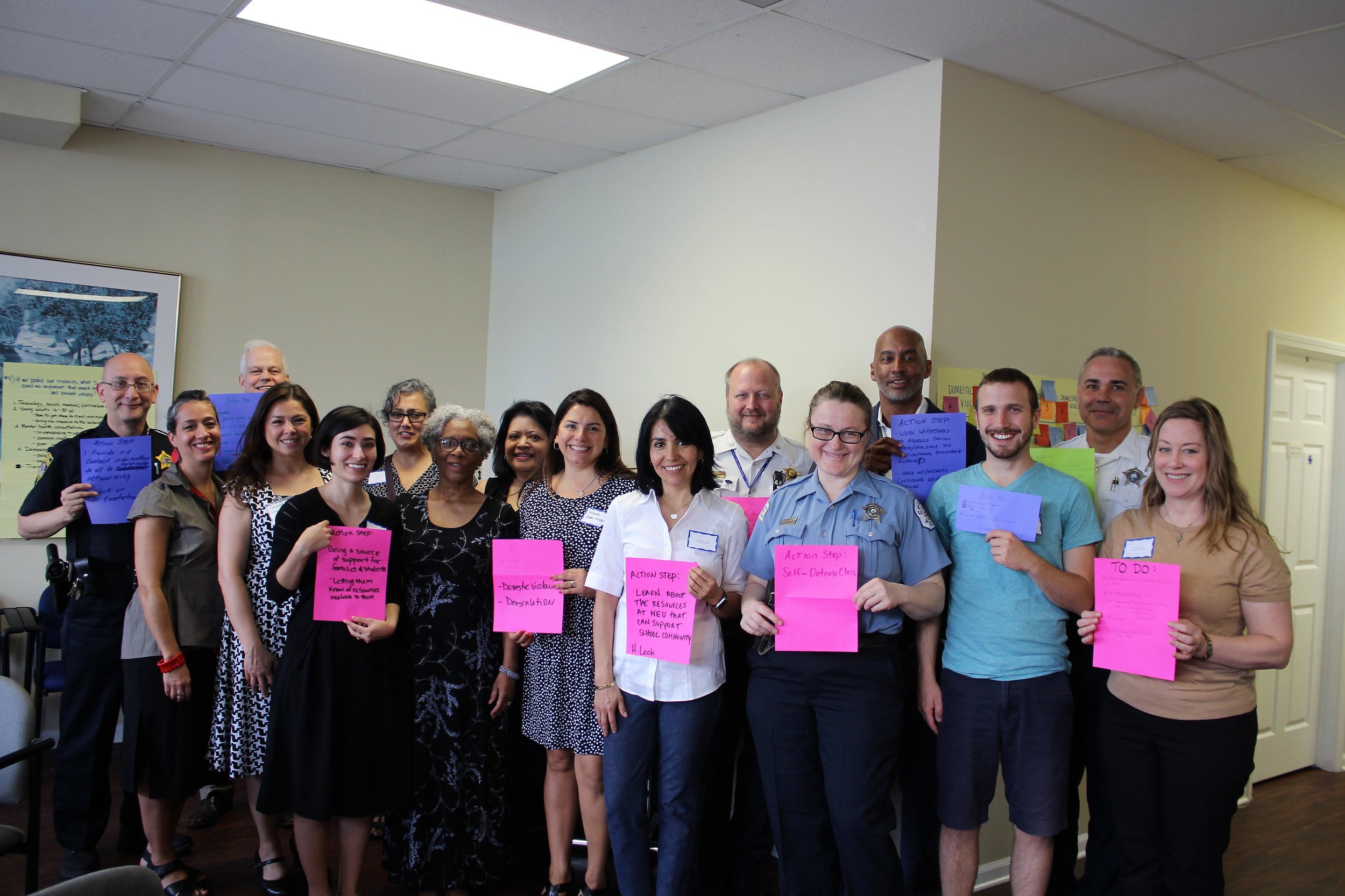 The Kedzie Center Two Year Anniversary Celebration - 11/16/16
The Kedzie Center Summer Fundraiser: From Vision to Reality June 25, 2015